Team Up Academy is a faith-based 30-day job training and placement program focused on impacting families and individuals in Metro-Detroit. The program follows a Lifeline to success approach, placing an emphasis on training, employment, mentorship, and achieving success.
I can't even begin to truly share with you in just one blog post just how excited, how much I believe in, and how I've seen the pieces moving and coming together already with Team Up Academy that gives me the hope and buy in to what this team is seeking to bring together. What you need to know about Team Up Academy from the get go is that the people behind it truly care. They truly care about our community. They truly care about individuals. They truly care about families. And I can tell you without a doubt that they truly care about you as well. That's where so much of this has been birthed out of, a true and genuine care for people.
We seek to give participants all the tools and back up they need to be successful and prosperous members of the community.
How we get there and how we achieve this is a huge project that involves a lot of time, energy, hard work, and investment. We are excited to start up a weekly series of blog posts to document and share our progress and story with you!
The mission of Team Up Academy is to help change and improve the lives of individuals, improve, and grow the labor pool for manufacturing and industrial business, and give back to local communities by providing our graduates the skills needed to be viable and responsible citizens.
Team Up Academy is designed to be the link between the manufacturing/warehousing industries and the untapped thousands of individuals of all ages, race, religion, and sexual orientation who face economic and social barriers that compromise their success and ultimately, their community. This is a social responsibility project topic area we believe in, and we are committing our whole selves to being of service and a blessing to our community, industry, families, and individuals who deserve a better future.
I would love to introduce myself to you a little bit as well here! I have spent the majority of my career in ministry seeking to share the same hope, joy, and assurance that's been given to me with others. My wife, Kadie, and I have recently welcomed our first born daughter, Blakely, into this world and she is our greatest gift and responsibility we could ever ask for. I was raised in the small town of Dexter, MI and continued my college years in Ypsilanti at Eastern Michigan University where I met Kadie. From there we have spent the last 3 years of our lives out on the Western Slope of Colorado in service before being called back here to be a part of what is happening at Landmark Church and Team Up Academy. Along with this, I am currently enrolled and pursuing my Master of Divinity at Asbury Theological Seminary as I seek to be the best husband, father, friend, and servant I can be to all that I come into contact with. The mission of TUA lines up with our missional values at Landmark Church and I am so grateful to be a part of both organizations here. I cannot wait to take you on our journey with us either!
We invite you to follow along on this journey as we share with you what God is doing through our organization now, our partners in this endeavor, the team members that are helping it run, the progress on our brand new facility located in Warren, the vision for Team Up, and how God is guiding it all!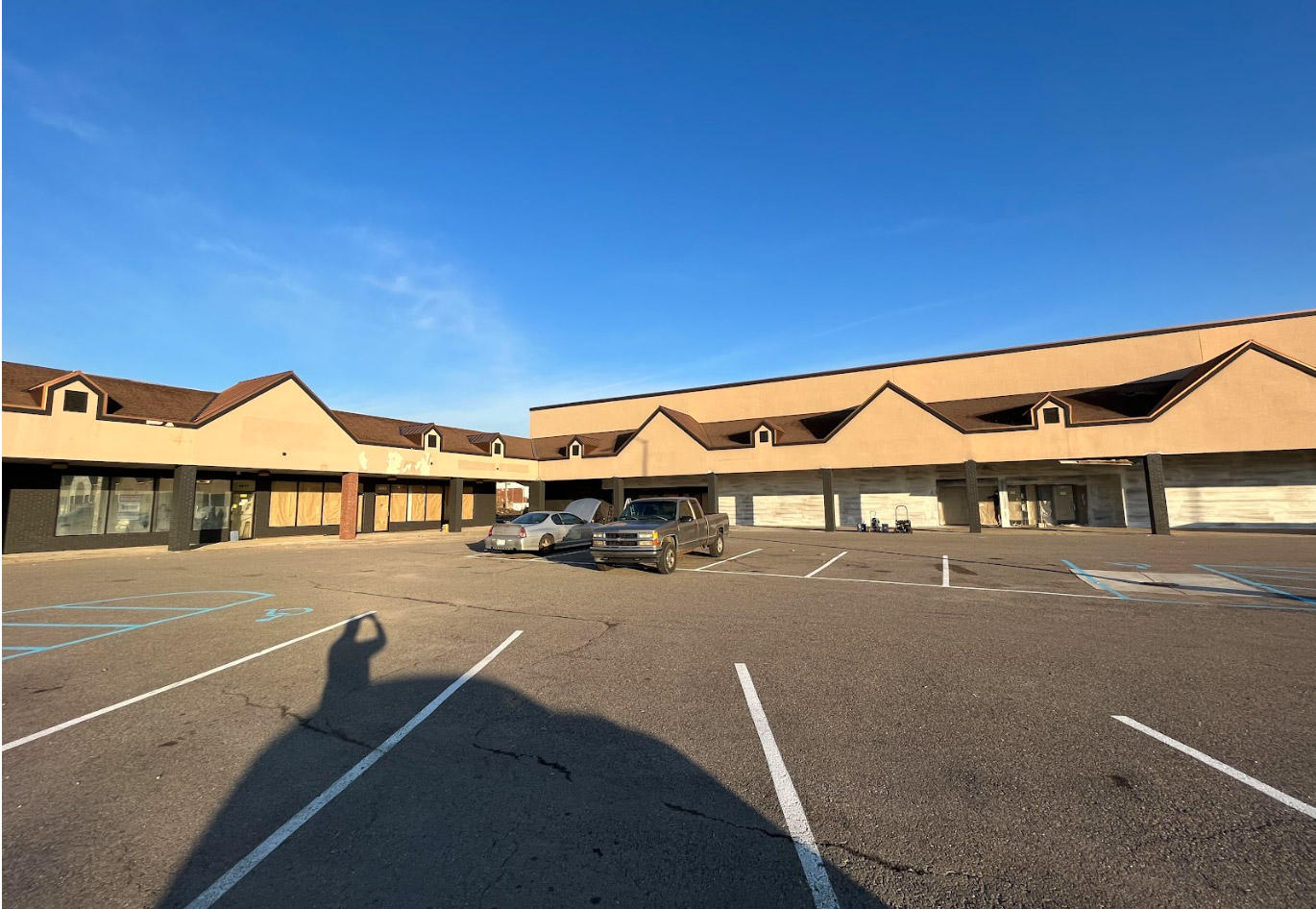 5713 E Thirteen Mile Rd, Warren, MI 4809
Our new location, currently under renovation!
Stay tuned on our website weekly and follow us on Facebook and Instagram to stay up to date with our posts and additional updates and happenings with Team Up Academy's Journey!
By Zach Hartmann
TUA Coordinating Director
734.686.5547
zhartmann@teamupacademy.org